Welcome to the Camp Verde Agriscience, FFA and PALS portal!
About Mission: FFA makes a positive difference in the lives of students by developing their potential for premier leadership, personal growth, and career success through agricultural education. Motto: Learning to do, Doing to learn, Earning to live, Living to serve. Three Component Model Picture (on link below) and this description: FFA is not extracurricular! The program is part of a three-part model of education that consists of classroom instruction, supervised agricultural experiences and the FFA. Classroom agricultural education is applied to hands-on learning opportunities called supervised agricultural experiences (SAEs). SAEs include activities such as starting a business, working for an established company, working in production agriculture, raising an animal, maintaining a garden and many other opportunities. The FFA provides members the opportunity for leadership experience, competitions, scholarships, jobs and personal growth. https://www.ffa.org/ffa-brand-center/downloads
Download Official FFA assets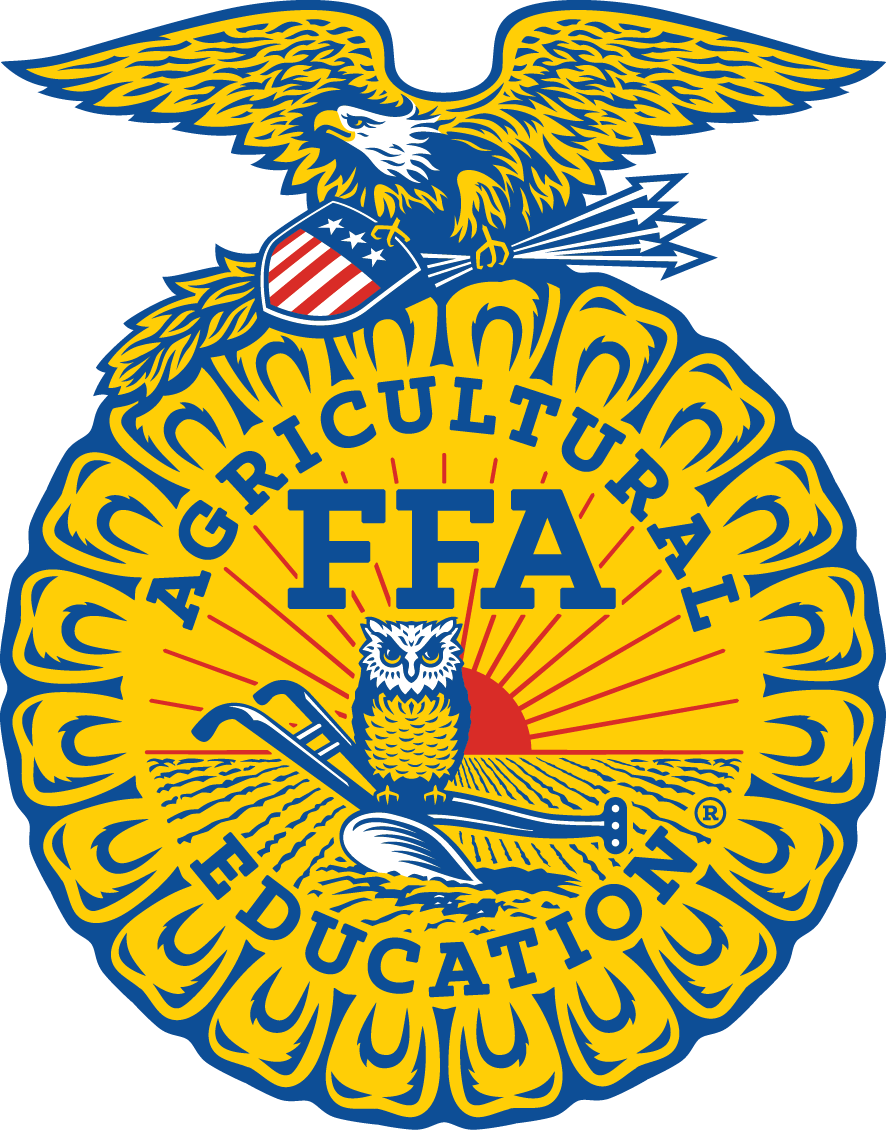 Camp Verde FFA Year at a Glance 2017-2018 (Coming Soon)
---

PALS/YABC
PALS is Partners in Active Learning Support (PALS) which is a mentoring program that matches FFA members with elementary and middle school students. PALS mentors teach young students about the science and business of agriculture.
Young Aggie Boot Camp – Parent Letter 2017
Are you interested in learning more about agriculture? We have the after school program for you! Once a month Camp Verde FFA hosts students grades K-8 to learn more about agriculture! It is $5 to attend! Click below for a letter with more information and a permission slip to get started today! 
PALS 2017 Enrollment Form (PDF)    |    PALS 2017 Sign Up Flyer    |   Temporary Youth Organization Permit
PALS Program Objectives
PALS is a mentoring program that matches high school agriculture students with elementary and middle school students. The program helps students to build trust in others and develop positive self-esteem, and engage in ag literacy activities.
Through the PALS program, high school, middle school and elementary students develop special, one-to-one relationships, while exploring their interests in plants, animals and the world around them. As a result, the younger students become more interested in engaged in school and develop stronger social skills.
Agriculture Education strives to provide a total, dynamic educational system that contributes to students' personal, academic and career development. To help agriculture education in this overall mission the PALS program helps to:
Expand agriculture programs and agricultural literacy
Amplify the "whole person" concept of education, focusing on a student's leadership, personal and interpersonal skills
Provide leadership and cultivate strong partnerships in schools across all programs and subject areas.
PALS Benefits
Improves interpersonal, human relations and leadership skills in elementary/middle school youth and local FFA members
Develops the human resource potential of FFA members, elementary/middle school youth, teachers and administrators involved in the project
Increases self-concept and self-esteem as a result of relationships between young adult role models and elementary/middle school youth
Increases mentor understanding of the principles and fundamentals of the human development process
Increases consideration of human development needs of youth and the community at large with increased interaction and relationships between teachers across grade levels and school sites
Develops networks between people of all ages who have similar goals, objectives and skills in human development
Recognizes and become knowledgeable of projects and resources of local, state and federal agencies and institutions involved in youth development
Increases awareness of agriculture and environmental science in elementary/middle school youth and the community
Camp Verde PALS 2017 – 2018 Events Schedule (Coming Soon)
---
Support Our FFA!

In today's world, people rely on great leaders to forge new paths. Whether it's as a public servant or as the head of a family, our world relies on people with the knowledge and skill to lead. For more than 75 years, FFA has provided solid leadership initiatives that prepare its members for the challenges presented by an ever-changing world. As we look back on our history of success, we also look to the future and our constant commitment to do more. Your contribution will make a positive difference not only to our members, but to all those in our community who care about the development of young people and to the future of agriculture and agricultural education. If you would like to visit with our chapter advisors or chapter officers feel free to call or email us to arrange a visit so we can discuss in greater detail the FFA mission and the possibilities we can create for FFA and our local community. Through FFA, students never have to settle for an "average" life. With the support and commitment of organizations like yours, we can ensure our community will continue to hold true to American ideals and our future leaders will continue to strive for excellence.
Are you interested in sponsoring the next generation?! Camp Verde FFA can be supported in many ways!
Bronze: $250 – Small logo on back of FFA shirt and recognition at all chapter events.
Silver: $500 – Small logo on back of FFA shirt, recognition at all chapter events and 18×24 banner at the Agriculture Education Land Lab with your choice of information.
Gold: $1000 – Small logo on back of FFA shirt, recognition at all chapter events, 18×24 banner at the Agriculture Education Land Lab with your choice of information and logo embroidered on chapter officer polo sleeves sponsoring the officers efforts! Request a chapter officer in Official Dress at an event!
Presenting: We are ALWAYS in need of classroom presenters whether you work on a farm, factory or retail shop!
Ice Cream Social and Pie Auction: Come bid on baked goods and other items grown by Camp Verde FFA! We could also use items for the auction!
Simple Needs: Aluminum Cans, Metal Silverware, Horseshoes, Old Garden Tools, Plastic Silverware, Plastic Paper Products, classroom supplies.
---
Contact Us
Click this to follow us on Facebook!
If you can't find what you need on this page feel free to contact us!
Kristi Mulcaire, kmulcaire@campverdeschools.org, 928-203-2669
Kalea Taylor, ktaylor@campverdeschools.org, 928-203-2659
Arizona FFA    |    National FFA    |    AET